Free Case Review I Want to File a Claim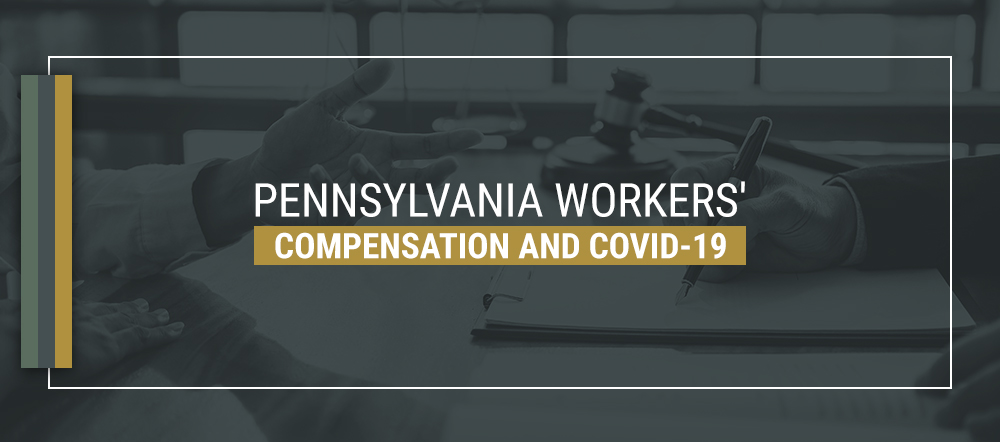 The COVID-19 pandemic has changed the workplace landscape dramatically. Employees who were previously expected to report to an office every day were suddenly required to do their work from home. Those who were not able to work at home saw their workplaces change considerably. Partitions were installed to separate workers, masks became mandatory, and people were asked to stay at least six feet away from others. 
There's no doubt that the coronavirus has altered people's way of life and work, perhaps for the long-term. It has also created a number of questions about employees' legal rights. People with active cases are curious to know about the status of their workers' comp case hearings during COVID-19, and those who are concerned that they might have been exposed to the virus by a co-worker or customer on the job wonder if they are eligible for workers' comp benefits. In this guide, we'll discuss what you need to know about coronavirus and Pennsylvania workers' compensation. 
Are the Pennsylvania Courts Hearing Cases During COVID-19?
Pennsylvania courts were initially closed through April 30 as a result of COVID-19. Since then, the courts have reopened and have begun to hear cases. Workers' compensation courts are open and are offering telephone and video hearings. 
Pennsylvania's reopening plan involved three stages. During the red phase, people were asked to stay home and to only venture out for essential reasons, such as getting groceries or going to a job as an essential worker. All non-essential businesses across the state were shut down or asked to operate remotely during that time.
In the yellow phase, more businesses were allowed to reopen. The stay home order was lifted, but people were still largely encouraged to stay home. In the last phase, the green phase, even more businesses opened, and the stay home order was lifted. Counties in Pennsylvania entered each phase at different times, based on factors such as the number of COVID-19 cases reported during a particular period. Counties in the green phase are beginning to develop reopening procedures for the courts to allow for in-person testimony and hearings. As in-person hearings become available, a person will not be required to attend one if they have a health concern. Video conferences or phone-based hearings will still be an option. 
As courtrooms reopen, a number of safety measures will be in place to minimize the spread of the virus. Those safety measures include:
Requiring everyone to wear masks in the courtrooms, unless they are testifying.
Limiting the number of people in court buildings at any time, in compliance with guidelines from the Centers for Disease Control and Prevention (CDC).
Offering alternatives, such as video or phone hearings, for individuals who are at a higher risk of developing complications from COVID-19 or who might have a family member who is high-risk.
Each court in the state is operating on its own timeline in terms of reopening and resuming in-person hearings. Workers' compensation judges have moved quickly to restart hearings. The speed with which the workers' comp court has moved has meant that people with active cases have only experienced a slight delay. 
How Will My Lawyer Communicate With Me During the COVID-19 Pandemic?
Whether you had an existing case before the pandemic began, became injured on the job during the pandemic or got COVID-19 while working, you can feel confident that your workers' compensation lawyer will be there for you. The attorneys at Frommer D'Amico have adjusted their approach to meeting with clients as a result of the pandemic. We are taking precautions to keep everyone safe.
If we meet with someone face-to-face, we will wear masks. Usually, the meeting will take place in a public area with ample open space. We can also meet with clients at our office if they prefer.

During the pandemic, many people have preferred virtual means of communication with their attorneys. Phone calls and emails are both ideal ways to exchange information with your attorney while maintaining social distance. The attorneys at Frommer D'Amico are happy to send our clients documents electronically. As it turns out, exchanging files and information digitally is often more efficient and easier than sending out paper documents.
Can I Get Workers' Compensation for Contracting COVID-19? 
In Pennsylvania, if you become ill as a result of exposure to a virus or pathogen on the job, it can be considered either a workplace injury or an occupational disease. If you develop COVID-19 after being exposed on the job, it is very likely it would be considered a workplace injury. Depending on the work you do, it could be classified as an occupational disease rather than a workplace injury.
There are steps to take if you believe that you were exposed to coronavirus on the job and developed COVID-19 as a result. You should report the illness to your employer as soon as possible. You'll receive full coverage if you report the illness within 21 days of developing symptoms. If you wait, you have up to 120 days after developing symptoms to report the injury, but will only receive coverage from the day you report the injury, not from the beginning, provided your claim is accepted. 
If your claim is denied, you have the right to appeal. Working with a workers' compensation attorney from the start can help to ensure that your initial claim is accepted by your employer and their workers' compensation insurance. If it is denied, your attorney will be able to get the appeals process started, so you can receive the compensation you are eligible for quickly.
How Is COVID-19 Impacting Workers and Work Injuries? 
When many businesses across Pennsylvania shut down or paused operations as a result of the coronavirus, the number of work-related injuries fell. At the same time, many industries saw an increase in business activity or increased demand. The atmosphere created by the pandemic introduced new workplace-related concerns. 
For instance, some employees find themselves having to weigh the benefits of accepting a job that puts them in harm's way. One question that is making its way through the courts is whether employees should be allowed to refuse to work during the pandemic. If an employee refuses to work for safety or health reasons, should they be allowed to accept unemployment or sick pay? If you find yourself facing that concern, an attorney can help you navigate the court system and get the compensation you deserve.
Am I Eligible for Workers' Comp If I Get Injured Working From Home? 
As more and more people work remotely, the question has come up about what they could do or what their rights are if they are injured while working from home during COVID-19. For example, if an employee sets up a home office but has limited resources and isn't able to set up an ergonomic office space and then develops carpal tunnel syndrome, are they eligible for workers' compensation? If it's possible to prove that the injury occurred as a result of work-related activities, then it is likely that the employee will qualify for compensation. 
Contact Us for More Answers to Workers' Comp and COVID-19 FAQs
Things are changing rapidly during the COVID-19 pandemic. If you believe that you have been exposed to the virus on the job or if you are concerned about an injury you developed while working at home, contact the attorneys at Frommer D'Amico. We'll review your case and help you determine how to proceed. The sooner you file your case, the better. 

Contact us today to get started.
Last Updated: 7/8/2020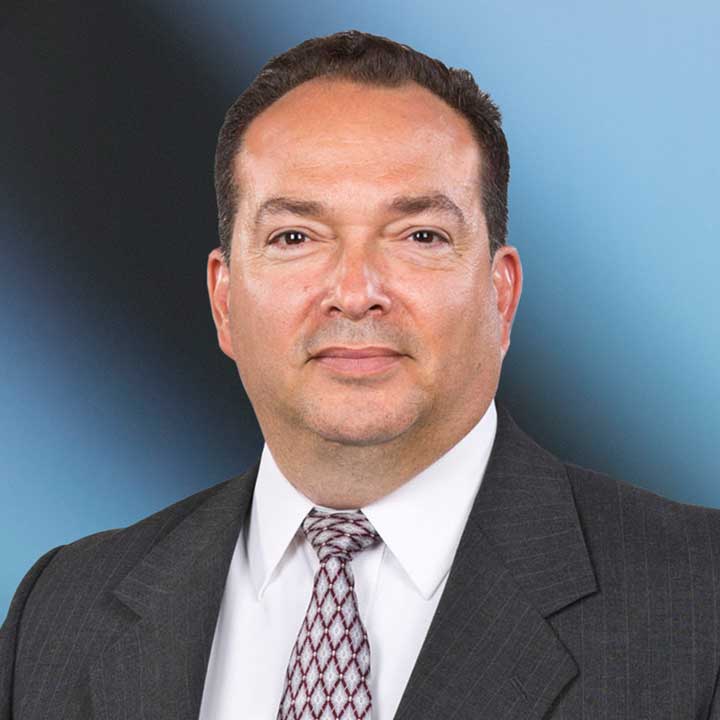 Joe D'Amico has more than 20 years of experience fighting for injured workers. He is Certified as an Expert in Pennsylvania Workers' Compensation Law by the Supreme Court of Pennsylvania. Joe is one of the very few Pennsylvania workers' compensation attorneys who have obtained a recovery in excess of $1.5 million for an injured worker.
Reviewed by Joe D'Amico.