Delivery workers perform an important service, whether they drop essential documents as couriers or bring dinner as restaurant delivery workers. These employees also face rather high risks. Being on the road day after day while trying to meet tight delivery deadlines can mean an increased risk of traffic-related injuries. Rushing to different homes and buildings can also mean tripping and fall injuries. Thieves even target some delivery workers.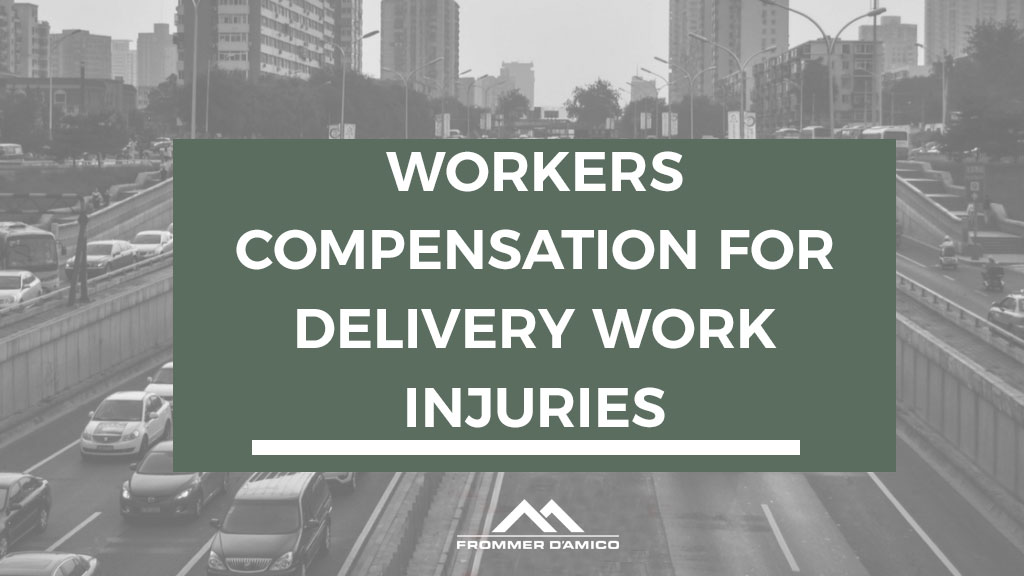 If you are a delivery employee, your employer should have workers' compensation insurance paid on your behalf. If you ever sustain delivery work injuries, this insurance should pay for lost wages, medical costs and other expenses. Many people who suffer courier, food delivery or package delivery driver injuries do find they need legal help to get the benefits they are entitled to.
The Challenges With Workers' Compensation for Delivery Workers
Not all delivery workers realize they should be covered by workers' comp, but Pennsylvania law is clear that even seasonal workers or part-time workers need to be covered. Some casual workers do not need workers' comp coverage, but if you have been misclassified it is important to consult with a workers' comp attorney to ensure your delivery worker injuries are covered.
Another problem with delivery driver workers' compensation claims centers around the fact that injuries in these cases can be serious. A bicycle courier hit by a car or a pizza delivery driver in a car accident can sustain serious injuries. In these cases, an insurance company has a lot to gain financially by trying to pay less in benefits. 
For these cases, drivers may be subject to an Independent Medical Examination (IME). The result of such an evaluation may be a conclusion that the driver is allowed to return to work, even if the driver's own doctor does not agree. In this case, it is important to listen to your own doctor and consult with a workers' comp attorney who can protect you from returning to work prematurely.
In Pennsylvania, workers may not be covered in car accidents if they are commuting, are performing a personal task instead of working at the time of the crash or are under the influence of drugs and alcohol. In workers' comp cases, an insurer will sometimes allege the driver was not "on the clock" at the time of the crash or will imply the driver was doing something wrong and was not covered. In these cases, consult with a workers' comp attorney.
Get Assistance With Your Workers' Comp Claim
If you have been injured while on your delivery job, contact Frommer D'Amico for a consultation. Our attorneys not only have decades of combined experience, but they are also are certified workers' comp experts. Our focus on workers' compensation cases allows us to truly specialize in this area and gain the expertise we need to strengthen your case.
Frommer D'Amico offers free consultations. We also do not charge management fees for cases not at trial. This potentially could save you thousands of dollars, leaving more of your benefit dollars in your pocket. Contact us today to set up your free consultation!