Factory and manual work laborers are an essential part of Pennsylvania's economy, but these workers also face a high injury rate. Factory machine malfunctions, falls and other injuries can easily mean months off the job or even the end of a career. Workers' compensation in Pennsylvania is supposed to pay for lost wages and medical bills, but some workers find they need legal help to secure these benefits.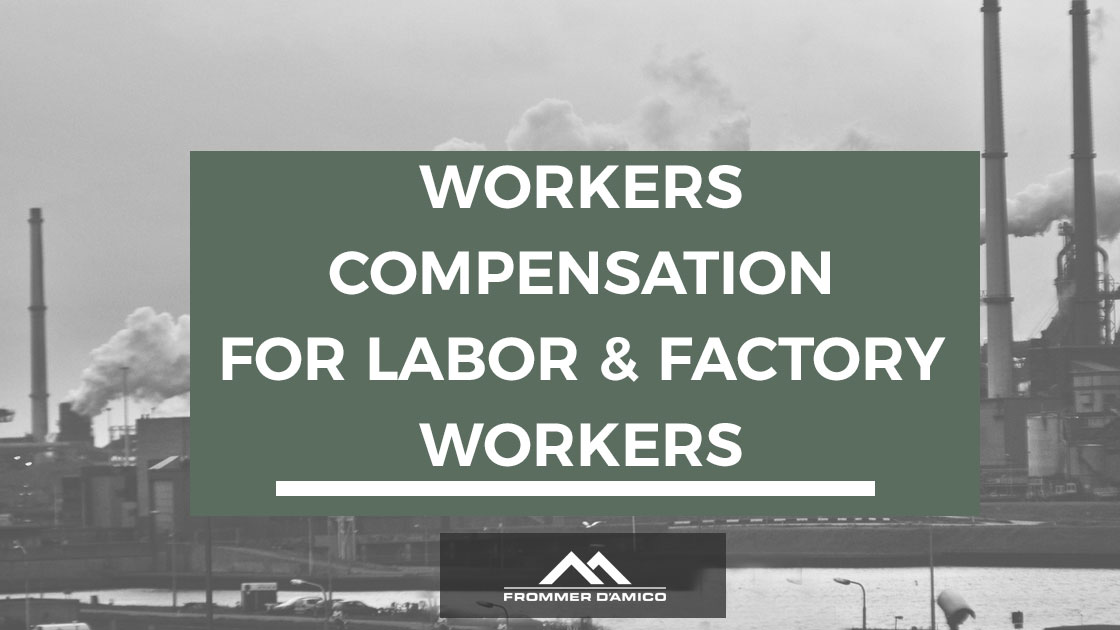 Special Considerations for Manual Labor Work and Factory Work Injuries
Under Pennsylvania law, employers must maintain workers' compensation insurance for all eligible workers, even seasonal employees. Casual workers and some harbor workers, among others, are not covered. If you are misclassified as a casual worker when you should be listed as an employee, this can affect your ability to get your rightful compensation. In these cases, you will want to consult with a worker's compensation attorney at Frommer D'Amico to understand your options.
Since they work with heavy machinery, manual workers and factory workers tend to experience more severe injuries compared with employees in other occupations. Manual worker and factory worker injuries may be more likely to include crushing or amputation that can result in specific loss awards. In these cases, it is important to consult with an attorney to ensure your injury is properly evaluated so you receive the right sum to pay for current and future treatment, prosthetics and anything else you may need.
When Should Manual and Factory Workers Return to Work? 
Another consideration with factory and manual labor work injury is the return to work. Since factory and manual workers perform duties that involve their entire body, they should not return to work before they are physically able to do so. 
Unfortunately, an Independent Medical Examination (IME) may determine you are ready to return to work when your doctor does not feel this is the case. In this situation, it is important to work with a workers' comp attorney, and you even may need to litigate to ensure you are not pressured to return to work prematurely, when you face the risk of re-injury and even permanent injury,
After receiving workers' comp for manual labor workers, such workers sometimes get "light duty" positions that are less physically taxing. This also gives employers and their insurers a chance to reduce benefits. Before being placed on light duty, you will want to consult with a workers' comp attorney to ensure you get the partial benefits you are entitled to. You will also want to clear the work with your doctor to ensure it is safe for you.
Where to Get Workers' Compensation Help When You Need It
Frommer D'Amico has been helping to secure workers' compensation for factory workers and manual laborers for years. All our attorneys are certified workers' comp experts, and we are fully available to our clients 24/7. Best of all, we do not charge case management fees for cases that are not before the courts, which can translate to thousands of dollars in savings for you. Contact us today to set up a free consultation and find out how much in benefits you may be eligible for.