Workers' Compensation for Injured Construction Workers
Construction is perennially one of the most dangerous occupations. According to OSHA statistics, about one in five workplace deaths in the United States in 2015 occurred at construction sites. During that same year, construction-related accidents accounted for 35 deaths in Pennsylvania. OSHA lists construction's "Fatal Four" as falls, being struck by objects, electrocution and being caught in between pieces of equipment or crushed by collapsing structures.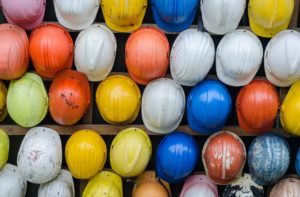 Even when construction injuries do not cause death, they can inflict severe injuries that leave workers unable to perform their normal job duties. The resulting loss of income and accumulation of medical bills can have significant financial implications for construction workers and their families. Examples of non-fatal construction-related injuries that lead to time off from work include back ailments, injuries involving multiple body parts and various hand, knee, neck and shoulder injuries.
Construction Workers' Compensation Benefits in PA
In Pennsylvania, companies must provide workers' comp coverage for all their employees, including seasonal and part-time workers. If you're injured on a construction site, you may be able to receive workers' compensation benefits.
You are eligible for coverage beginning the day you're hired, and you can receive medical benefits from the first day of a work-related injury or illness. Benefits for time off from work begin on the eighth day of an injury. If you're out of work for at least 14 days, you're eligible to receive retroactive payment to cover the first seven days.
In addition to the payment of lost wages and medical benefits, workers' compensation insurance can provide benefits to your survivors should a work-related accident or illness result in your death. You could also receive specific loss benefits if you suffer a permanent impairment to a finger, thumb, hand, foot, toe or arm, or if you lose sight or hearing or experience serious and permanent disfigurement.
Get the Compensation You Deserve
The Challenges Involved With Getting Workers' Compensation for a Construction Injury
Although Pennsylvania's workers' compensation laws are intended to help employees avoid a financial catastrophe if they are unable to work, receiving benefits isn't always easy. Workers must follow a complicated process for reporting their injury and filing a claim — even one misstep can result in a claim denial.
Employers often go to great lengths to prevent paying a claim and avoiding the accompanying expenses. They may say your injury is not job-related or that it isn't severe enough to cause you to miss work. They might also try to claim you were engaging in some form of inappropriate or unsafe behavior when the mishap occurred.
You May Need Legal Help for a Workers' Compensation Issue
If you believe your employer isn't handling your workers' compensation case fairly, your best option is to contact an attorney who has experience dealing with workers' comp issues. At Frommer D'Amico, we specialize in PA workers' comp matters. Our team of attorneys consists of certified workers' comp experts who have handled thousands of cases, including numerous construction-related injuries and illnesses.
We're available 24/7 to answer your questions and address your concerns, even on evenings and weekends. Although we're based in Harrisburg, we represent clients as far west as State College and to the northern, southern and eastern borders of the state. We'll travel to you to provide the aggressive legal representation you deserve.
If you've been injured on a construction site and need help with your workers' compensation case, contact Frommer D'Amico for a no-obligation consultation.