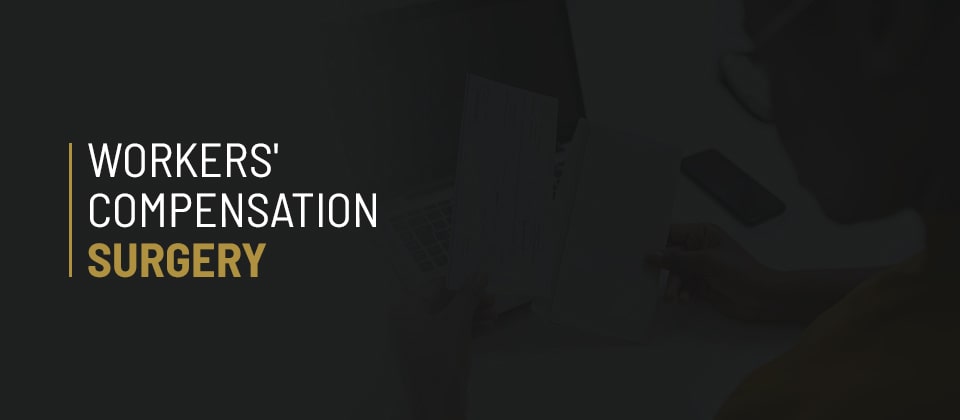 If you have suffered a severe workplace injury, a physician may recommend surgery that can improve your medical condition. Surgery and recovery time will lead to time away from work. You may also be concerned about whether workers' compensation benefits will approve and cover your surgery. 
To determine whether surgery is the right next step for you, discuss your injury with your doctor and consider your cost of living, including your dependents' needs and mortgage or rent. You may also want to consider whether you have other benefits available, such as Social Security Disability. An experienced workers' comp attorney can advise you on how surgery may affect your workers' comp case. 
Will Workers' Compensation Insurance Pay for My Surgery? 
Workers' comp must pay for all necessary and reasonable medical treatment for your injury, including surgery. Under Pennsylvania workers' compensation laws, if a doctor determines you require surgery, this should be covered by workers' comp insurance. Unfortunately, in some cases, your claim for surgery may be denied.
Your employer will likely provide a list of approved physicians who can provide your medical treatment. For 90 days after the initial appointment, you can get treatment from an employer-approved doctor. After this period of time, you can visit a different doctor. These visits should be covered by your workers' comp benefits. 
You are not legally obligated to only visit doctors on the employer-approved list, but visits to these physicians and the treatments provided may not be covered by workers' comp. The 90-day rule only applies if:
Your employer posts a list of physicians in a visible place.
You sign a notice providing a list of approved medical providers. You will sign this upon being hired and after sustaining your injury.
You may not be obligated to see a doctor on the employer-approved list if your employer does not adhere to these rules. Typically, the surgeon may want to file a surgery request with the insurance carrier. At this point, the insurer will either approve or reject the surgery. If rejected, you will want to call a workers' compensation attorney. If you are an injured worker who is out of work as a result of surgery, you are entitled to weekly payments of temporary total disability benefits. 
After surgery, you will be considered temporarily totally disabled. This should begin the date of your surgery or the date that your doctor advised you to stop working, whichever is earlier. Your wage loss checks should continue until you either fully recover, return to work, or work is offered and/or available to you within any medical restictions that you may have.
Talk to a Pennsylvanian Attorney Today

What Types of Surgery Does Pennsylvania Workers' Compensation Cover?
Surgeries that are considered necessary medical treatment for your work injury are typically covered by workers' compensation. Often, workers need surgery for broken bones, torn ligaments or herniated discs. If your injury was caused by your work activity, your recommended surgery will likely be covered.
After an accident, you may also sustain scarring or burns that leave you needing or wanting plastic surgery. The need for plastic surgery goes beyond cosmetic purposes — workers often seek plastic surgery after developing depression or severe self-esteem issues. Because mental health is closely linked to physical health, plastic surgery may alleviate some psychological pain that results from an injury. Whether or not plastic surgery will be covered depends on your individual case.
Should I Get Surgery, Then Settle? Or Vice Versa?
Workers' compensation covers surgeries that are necessary, reasonable and related to your work injury. In some cases, it may be best to settle after surgery and in other cases it may be best to settle your claim prior to your surgery. To determine whether to get surgery, then settle or vice versa, consider the following factors:
Whether you want the surgery
Your current level of functioning
The settlement amount you are offered
When you want the procedure to take place
Which doctor you want to perform your surgery
The likelihood your surgery will be covered by workers' compensation if the insurer disputes your claim
Whether another insurance company would pay for the surgery
Ultimately, you'll make your decision based on whether you want more money now and control over your treatment or you want the insurer to pay for the surgery and any possible complications. A workers' comp attorney can advise you on what the right option may be for you.

How Long Does It Take Workers' Comp to Approve Surgery?
How long it takes for your surgery to be approved depends on several factors. Injured workers in Pennsylvania have 120 days after the date of injury to apply for workers' comp. The insurance company has 21 days to deny or approve your initial claim. Once the claim is approved, surgery may be considered by your physician along with other options, unless your condition is an emergency.
It can take a longer amount of time to approve surgery due to other factors involved, such as whether you need to get a second opinion or need to see multiple specialists. Approval for workers' comp surgery may also be affected by other treatments or if your claim is initially rejected by the insurance company and you need to file an appeal. 
What Factors Determine Whether or Not My Surgery Will Be Paid For?
When a doctor states you need surgery after sustaining a work-related injury, you may believe your surgery should be approved and paid for by the insurance company. Even with a doctor's recommendation, the insurance company may not approve the surgery or may delay your approval. The insurance carrier is obligated to pay for work related surgeries that are reasonable and necessary for your injury, including payment for post-surgery treatment and payment of wage loss benefits. For most surgeries, written approval is required by the carrier even though the law does not require written or verbal pre-approval or pre-authorization.
Factors that influence whether a surgery is approved include: 
Whether the insurance company ignores your doctor's office: One way insurance companies delay approval is by not answering when your doctor's office asks for approval. Your doctor may not want to move forward with your surgery until they get approval from the insurance company, so this can delay your surgery. 
Whether you want a second opinion: If you visit an employer-approved doctor and they recommend surgery, you may not feel as comfortable moving forward than if your own doctor had suggested surgery. If invasive surgery is recommended for you, you can seek a second opinion and make a claim for workers' compensation to cover the cost.
Whether a second opinion conflicts with your surgery recommendation: The insurance company may state you need a second opinion or that more information is required before the surgery can be approved, which can delay your operation. In the worst-case scenario, your surgery may be denied altogether. Claims are often denied based on the advice of a workers' compensation doctor or another medical professional.
The facts of most denials tend to follow a pattern. First, a doctor recommends surgery for your workplace injury. This recommendation is sent to the insurance company, but the claims adjuster chooses not to agree with the recommendation. A third-party medical professional will be brought in for a second opinion, and if that second opinion claims you do not need the surgery, the insurer may use this as grounds to deny the surgery request. 
Will I Be Able to Choose My Doctor if Workers' Comp Pays for the Surgery?
If you visit a listed provider, get a second opinion within the first 90 days, both recommend surgery and your operation is scheduled in those first 90 days after your injury, the surgery may need to be performed by a listed provider if there is one on the list. Beyond these 90 days, you can select a surgeon who is not on your employer's list. 

Workers' Compensation Denied My Claim: Now What?
Though you should have coverage for your surgery, workers' compensation claims for surgery may be denied, even when these claims are legitimate. This situation can occur when you see an employer-approved doctor and they determine you do not require surgery, but you see another workers' compensation doctor for a second opinion and they determine you do need surgery. Your claim may also be denied for the following reasons:
Your employer claims the injury is not work-related: Your employer may dispute your claim by alleging your injury occurred at home or while you were on a break. Remember that even preexisting conditions can be considered work-related injuries if they are aggravated at work.
The insurer claims you were not actually injured: If your employer or the insurance company believes you were not actually injured, your claim may be denied. Your employer may allege you are exaggerating your symptoms or faking your injury. Some injuries like muscle strains don't show up on MRIs or X-rays, which can mean your injury is not taken seriously. In some situations, injured workers need to put up with injuries until they grow serious enough to show up on these tests before they can get coverage for surgery.
Your employer claims you were under the influence: Your claim may be denied if your employer says you were under the influence of alcohol or drugs at the time of your accident. This can be determined by an alcohol or drug test after your accident or by witness statements.
The insurance company claims surgery is not needed: An insurance company may also deny your claim for surgery by alleging the surgery is not related to your injury or that surgery is not necessary. Additionally, the insurance company may require that you receive an independent medical exam (IME). If you get an IME and the doctor determines surgery is not necessary, your surgery may not be covered. 
What if the Insurance Company Won't Cover My Surgery?
What can you do if your workers' comp claim for surgery is denied or delayed? Working with an experienced workers' comp attorney can help you navigate your options and get the coverage you deserve. If your surgery is delayed, an attorney can help you reach out to the insurer so you can speak with the case manager or adjuster and ask for surgery approval. 
Your doctor's office may also submit a request for your surgery to the adjuster. After this, the adjuster can either approve or deny your surgery. If this doesn't work, you can submit a forms with the Pennsylvania Workers' Compensation Bureau to challenge the denial or compel payment of the surgery. 
A workers' comp attorney can help you file such an appeal. To file your appeal, you should: 
Know why your claim was denied.
Obtain copies of your medical records.
Ensure you have a recommendation from a doctor in writing to get the surgery.
The records of your medical care and the doctor's recommendation can provide enough medical evidence to prove you need surgery. In your hearing, you and your attorney have a chance to prove that your surgery is recommended and needed for your work-related injury. 
Alternatively, you may want to file a Petition to Review Medical Treatment, though this should be done with the help of a workers' comp attorney. An attorney at Frommer D'Amico can help you appeal the denial and prepare to appear before a workers' comp judge.
How Soon After Surgery Would I Have to Return to Work?
How soon you can return to work after surgery depends on how much recovery time you need, whether you have an underlying medical condition and the level of physical activity you are required to perform at your job. 
If you have a sedentary job and a short recovery time, you can return to work in just a few weeks. If you have an office job and had a small surgery for your wrist, you may be able to return to work in just two weeks if approved by your doctor. 
If your job is more physically demanding, you may not be able to resume your work activity for months after your surgery, especially if the surgery was more serious or invasive. If you get an operation on your elbow or shoulder and you regularly lift heavy objects, you may require more time off work.
Call Us For PA Workers Comp Help

Should I Settle?
If you were hurt at work in Pennsylvania and may need surgery, you deserve a workers' comp attorney who can provide legal advice on your workers' compensation claim and keep your best interests in mind. At Frommer D'Amico, we can help you receive a settlement that covers your anticipated surgery costs and help you file your workers' comp claim.
We can answer your questions about workers' compensation injuries, surgery approval, coverage or a settlement following surgery. Contact us at Frommer D'Amico for a free, confidential consultation and get the workers' comp benefits you deserve.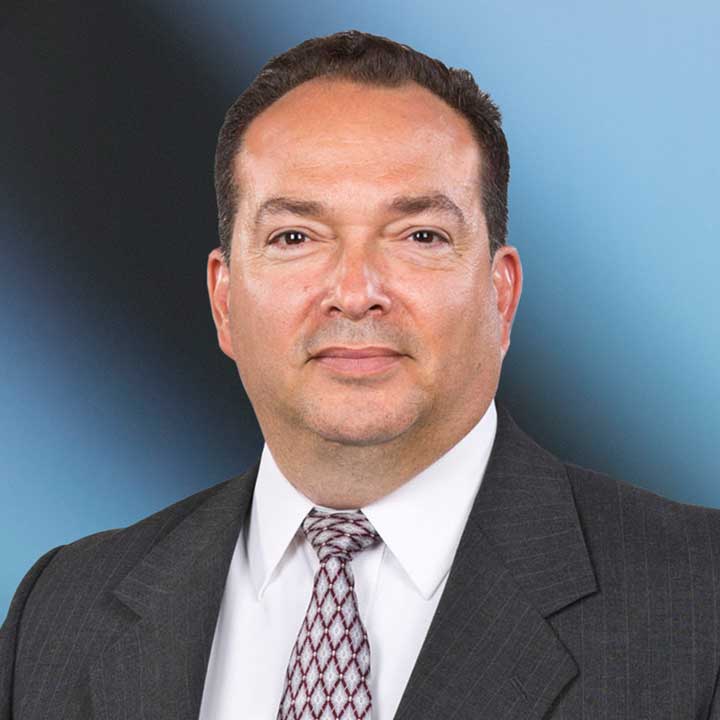 Joe D'Amico has more than 20 years of experience fighting for injured workers. He is Certified as an Expert in Pennsylvania Workers' Compensation Law by the Supreme Court of Pennsylvania. Joe is one of the very few Pennsylvania workers' compensation attorneys who have obtained a recovery in excess of $1.5 million for an injured worker.
Reviewed by Joe D'Amico.