What is an IME?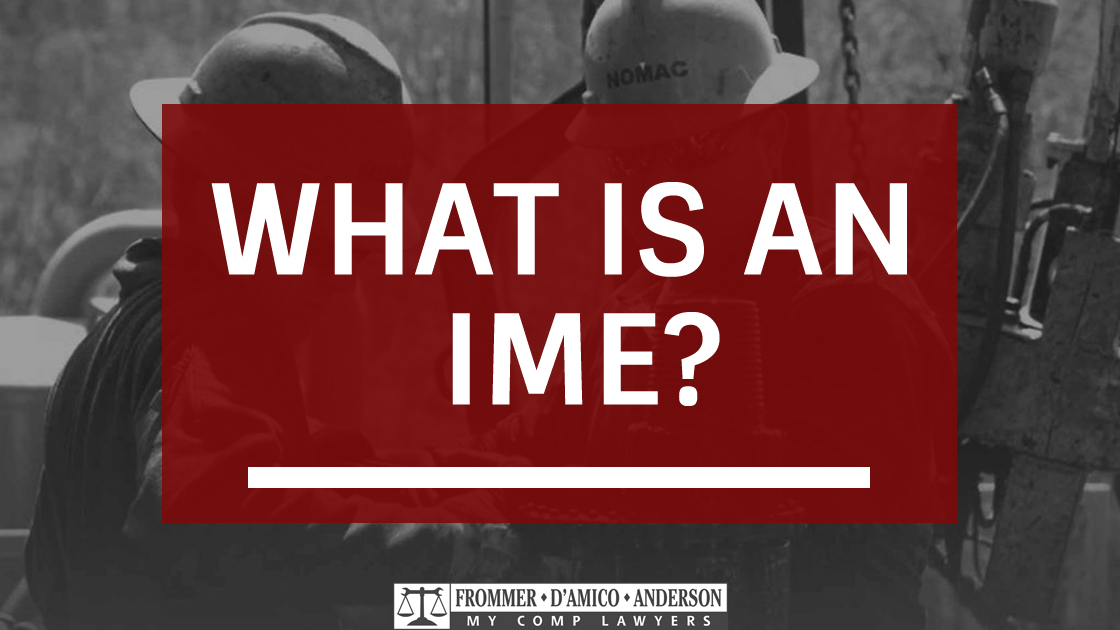 If you are wondering what is an IME, an IME stands for Independent Medical Exam. This is when the workers' comp carrier hires their own doctor to examine you and answer questions for the insurance company.  That doctor is not acting as a treating physician and he or she does not owe you any duty of care that a normal physician owes you. That is, your own physicians are required to act in your best interests and do no harm.
An IME physician does not owe you that duty of care.  An IME physician wants to make extra money by traveling to different cities to examine injured workers and testify for the insurance company who hired them.  They are often paid about $1000 for the exam and a written report. They are often paid around $3000 to testify against your in court for the insurance company. In our opinion, there is a clear financial incentive for the physician to say something that favors the insurance company. That is, they get paid a lot of additional money when they testify against an injured worker.  They only testify when they say something that favors the insurance company. 
IME physicians commonly say that an injured worker is fully recovered from a work injury even while the worker is still treating or needs surgery.  IME physicians commonly say that an injured worker should return to heavy work that the treating physician has recommended against.
Here is what you need to know:  You are obligated to attend an IME up to twice per year so long as the exam is at a reasonable place and time. That is, they cannot make you travel hundreds of miles or appear for the exam at midnight.  If you have an IME and have a question about how far you must go from your area, feel free to call us. The answer commonly depends upon where you live and how rural the area is from major medical centers.
If you refuse to attend an IME, the insurance company may hire a lawyer to take you to court to stop your benefits. Your benefits should not be stopped without a hearing.
A notice of an IME often asks you to drive around and collect all of your medical records and films. You are not required to do that.  Your only requirement is to appear at the place and time of the exam and cooperate.  You may ask for the insurance company to provide transportation. However, do not discuss your case, daily activities or medical condition with the driver.
You may drive yourself and request mileage reimbursement for travel. If you lose time from work for the exam, you may ask for wage loss benefits for losing wages to attend the exam. On the day of the exam, you may be under surveillance before or after the exam.
When you arrive at the exam, the doctor or staff may watch you get in and out of your car and walk across the parking lot. You should be polite and answer all questions honestly, but there is no need to tell your whole life's history. 
This doctor is not your friend.  What you say can and will be held against you. Be careful. Do not let the doctor put words in your mouth. If the doctor says something that is inaccurate, you should correct him or her. 
The insurance company may or may not send you a copy of the doctor's report. If you have an IME scheduled, you should consult with counsel. In our decades of experience in representing injured workers, an IME is usually scheduled by the insurance company with the hope and intent of denying medical treatment or starting a lawsuit against you to stop or lower your workers' comp benefits.
If you have questions about the IME, please contact us today.