Yes,  even though your employer has no legal obligation under the Pennsylvania Workers' Comp Act to find you work or offer a job after a work injury, your employer's insurance company often encourages your employer to offer you a job. This is so that the insurance carrier can stop or lower your workers' comp checks.  A job offer should be for work that is within your physician's medical restrictions regarding your physical abilities.
Sometimes your Employer will send you to an independent medical examiner (IME Physician) to get you released to some heavier work.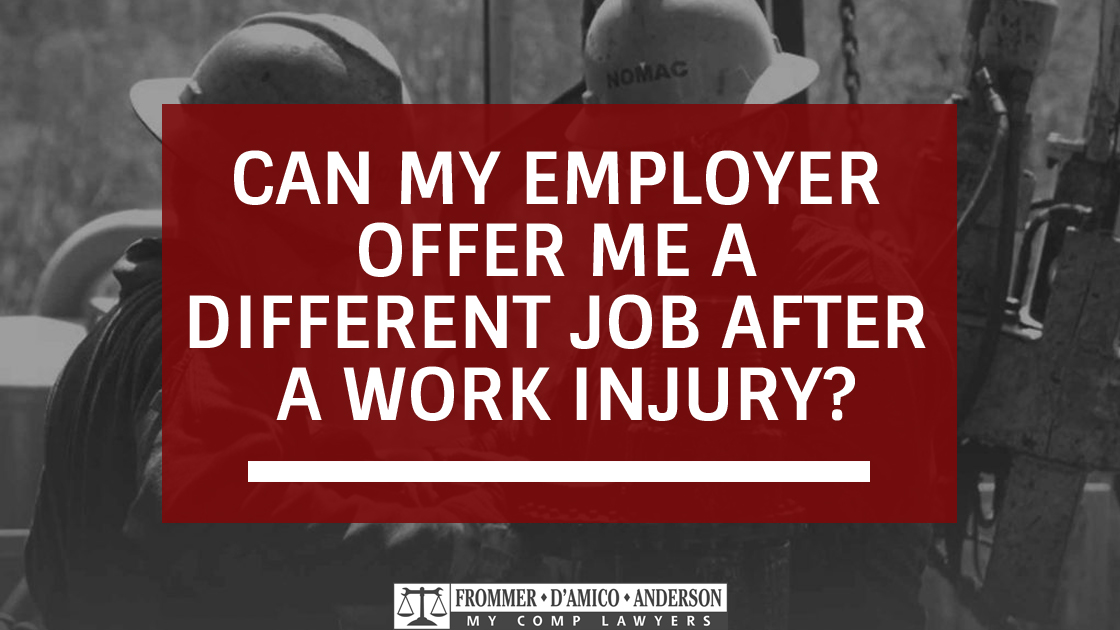 Does the Job Need to be the Same Position I Was in Before My Work Injury? 
A job offer does not need to be in your prior field of work, it can be any job that the employer is willing to pay you to do.  The Pennsylvania Worker's Comp Act does not limit the employer regarding the type of work that can be offered, so long as it is within your medical restrictions and within a reasonable travel distance from your home. Nevertheless, your employer may have its own policies that provide some additional protections that are not afforded in the Workers'Comp Act.
For example, if you are in a union, you should check your collective bargaining agreement for rules or policies regarding injured workers or job shifting.  If you are not in a union, you should request and read your Employee Handbook or policies that may contain some protections from job shifting. 
Talk to a Workers' Comp Specialist About Your Options After a Work Injury
Our attorneys are available to read your Handbook for you, at no charge.  We often read those documents and answer these types of questions for folks who call us with questions. Feel free to take advantage of our offer. It's free and there is no obligation.