Many occupations require workers such as delivery drivers, police officers, truck drivers and traveling salespeople to operate a company- or organization-owned vehicle. These employees may also occasionally use their personal vehicle to travel to meetings or run errands for the boss.
This raises a question: Can you get workers' compensation for a car accident while you're on the job or driving to or from your place of employment? In Pennsylvania, you may qualify for workers' compensation for work-related car accident in certain situations.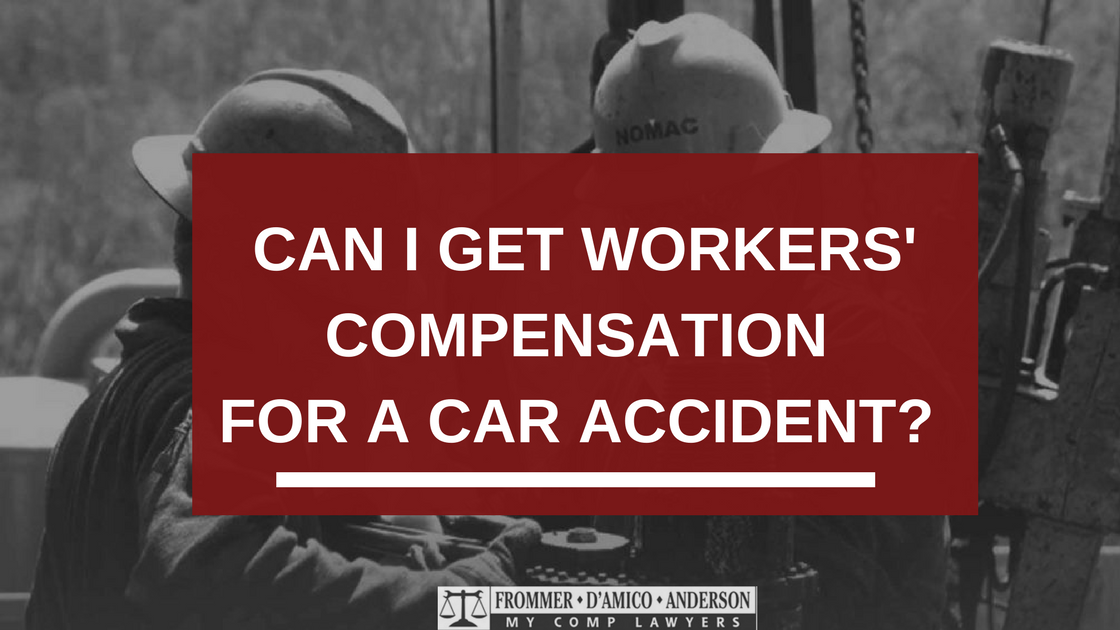 When Are You Eligible for Workers' Compensation for Car Accidents?
In general, you can receive workers' compensation for auto accidents if you're acting in the course and scope of your employment, whether you're driving a company or personal vehicle.
If a salesperson is injured in an accident on the way to their next sales call, or if a delivery driver is injured while transporting flowers in a company-owned van, they'll likely be eligible to receive benefits. Likewise, if you're injured while driving your car to an off-site meeting or picking up your company's mail at the post office, you'll be covered under workers' comp.
When Are You Not Covered by Workers' Comp? 
Worker's comp does not apply to every situation. For example, injuries that occur during the commute to or from the office typically are not covered under worker's comp, whether you're driving a personal or company vehicle. This is because you are not considered to be acting in the course and scope of your employment.
You will also not receive benefits if you are injured while using a company vehicle to run a personal errand, or if you're found to be driving under the influence of drugs or alcohol.
Contact Us for Free Consultation
Getting Legal Help With Your Vehicle-Related Workers' Compensation Claim
 As you can see, pursing workers' compensation for a work-related car accident can get complicated. If you're in PA, contact the certified workers' comp attorneys at My Comp Lawyers for expert guidance. My Comp Lawyers does not charge case management fees, and we'll even travel to meet with you and discuss your case in person. When it comes to your worker's compensation case in PA you want to be sure it is being handled by certified workers compensation specialist. Trust the experience of My Comp Lawyers to help you get the compensation you deserve. 
Contact us to schedule a free initial consultation today.