If you live and work in Pennsylvania and are injured on the job, you expect workers' compensation benefits to be there when you need them. Yet one of the most common questions attorneys hear is "why was my workers' comp denied?" 
Even if you have a legitimate claim, there are many reasons why you may not initially get the benefits you are entitled to. If you are denied benefits, you will want to contact a workers' compensation attorney because you can file an appeal.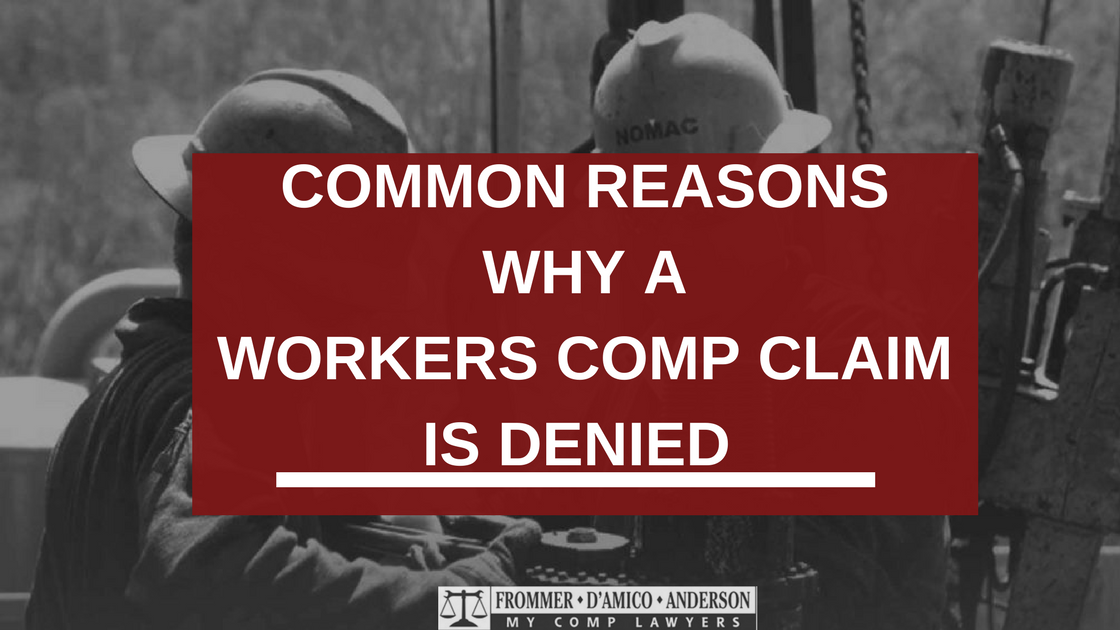 Common Reasons Workers' Comp Is Denied
There are many reasons for a denied workers' compensation claim, and they range from simple mistakes to larger problems. Quite simply, the process can be complicated and errors can be made at various stages. The most common reasons who workers' comp is denied are as follows.
You Are Not Covered by Workers' Comp Insurance
Part-time and seasonal workers are required by law to be covered by workers' compensation insurance, paid for by the employer. However, not all employers adhere to the law. In addition, some workers may be covered under other laws or not covered at all, such as:
Railroad workers
Volunteers
Harbor workers
Longshoremen
Shipyard workers
Federal civilian employees
Domestic workers
Casual employees 
Workers with religious exemptions
If you are told you do not qualify for workers' compensation, you will want to consult with an attorney to determine whether this is accurate. If you find out your employer did not obey the law and secure insurance for you, you may still qualify for benefits through the Uninsured Employer Guaranty Fund.
Contact Us for Free Consultation
Your Employer Claims Your Injury Was Not Covered
In Pennsylvania, you are not covered if you violated a law during work and this caused your injury. You are also not covered if your injury was self-inflicted. If your employer alleges your injury was not covered, contact an attorney for advice.
Time Limits Were Not Considered
In Pennsylvania, you need to give notice of your injury to your employer within 120 days from when you knew or should've known you suffered an injury. If you wait longer, than 120 days, you will generally not be able to secure compensation. If your claim is denied, you have three years from the date of your injury to file a petition to address the denial. 
If you do not adhere to these or other relevant deadlines, you may not be able to get benefits. Always report injuries as soon as possible and act promptly after getting a denial so you can secure benefits.
The Insurer Alleges You Are Not Injured Seriously
The insurer and the medical experts they work with may allege you are not as seriously injured as you say or that you can still do some work. It is vital in these cases to work with a workers' compensation attorney who can counter these arguments, secure benefits for you and ensure you do not return to work before you are fully healed.
If you are wondering why workers' compensation claims may be denied, it may be because you did not get the benefits you are entitled to after a work injury in Pennsylvania. If this is the case, contact My Comp Lawyers for a free consultation. All of our attorneys are certified workers' comp experts, so we have the expertise to address your concerns.