Reducing Your Opioid Medications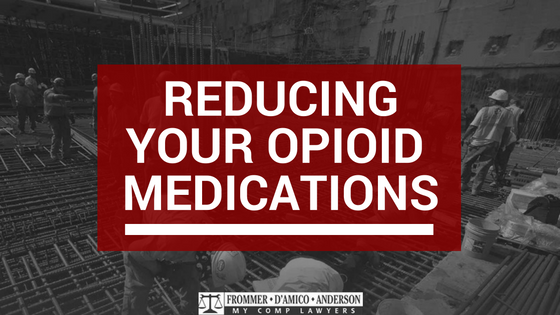 We have already written about, and seen in our experience as Pennsylvania workers' compensation lawyers, the attacks injured workers in PA can expect from insurance companies on medication.  Litigation is a poor process to bring about changes in medication regimens; nevertheless, the Centers for Disease Control and Prevention recently developed and published guidelines for physicians regarding the prescription of opioid medications that will almost certainly play a role in how judges view opioid pain medication usage by injured workers within the Pennsylvania workers' compensation system.
Physical therapy is one option for injured workers seeking to reduce chronic pain. The American Physical Therapy Association provides some guidance for how physical therapy may help pain:
It provides exercise specific to individualized goals and needs that may reduce pain
It provides manual therapy that tends to reduce pain and improve movement
It provides education about your pain that can help you understand your pain history and set realistic goals for your treatment
It fosters teamwork that allows a therapist to be directly involved with your pain and adjust treatment accordingly.
If you were previously prescribed opioid medications to reduce the pain caused by a work injury talk to your physician to discuss a plan for reducing the medication and your options. For questions about the compensation you could be entitled to from a work injury contact us, we offer free consultations and free case management. 
Updated: October 10, 2017